When you are contemplating a professional carpet cleaning team, you have to consider more than the companies in West Hollywood. You must take into consideration the cleaning technique used by each particular company.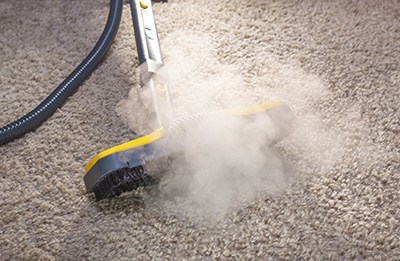 Steam Carpet Cleansing
The following sources use steam extraction as their cleaning power:
* Professional carpet companies
* Rental machines from a local retailer
* Carpet machines that you can purchase for your home or business
Steam extraction uses hot water and steam, along with a chemical cleaning solution. The steam/water/cleanser is forced into the carpeting, as the cleaning head is moved back and forth across the dirty carpet. At the same time, a powerful vacuum system sucks the dirty water back into a reservoir in the machine, removing the grime from the rug.
The result is a cleaned and somewhat sanitized floor covering that can be quite damp. Many professional companies recommend not walking on the cleaned area for several hours, until it is thoroughly dry. The same holds true if you use a rental machine to clean your home's floors. The carpet has had water forced into it, then suctioned out as thoroughly as possible, but no machine can remove all the water. Some rental machine manufacturers recommend placing an electric fan at floor level to dry the surface of the fabric.
Chemical Cleaners
For home applications, stains are pre-treated with a wet formula, and then a dry chemical is worked into the carpet fibers. The surface is sprayed with a wetting agent, usually a club soda-like liquid. A buffer-like cleaning head provides abrasive cleaning for the upper one-third of the carpet nap. Then the carpet is dry vacuumed, removing most of the moisture. Dry chemical cleaning is alternatively called VLM cleaning, for very low moisture. Most of the cleaning agents in this process are biodegradable. This is a comforting thought for many environmentalists. Parents find this feature encouraging if they have small children who crawl on the carpet most of the day.